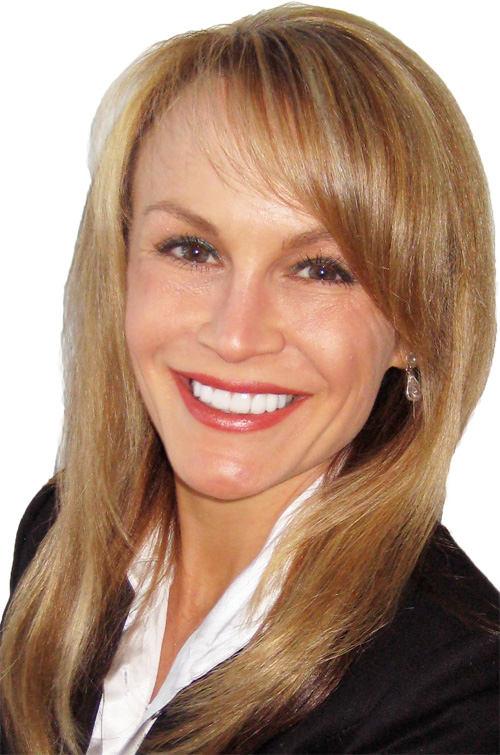 "Dedicated to outing the bad apples."
New York Times

"This could protect my daughter."
Former First Lady Maria Shriver

"Reviews your potential mate like Zagats critiques a restaurant."
Esquire Magazine

"I've got a guy I can put in there."
Celebrity Kim Kardashian
"This has the potential to change men's behavior."
Patrick Byrne, Founder, Overstock.com
Relationship and Dating Expert Stephany Alexander, nicknamed "Little Miss WomanSaver" by her fans, is the founder and CEO of WomanSavers.com, one of the most popular women's sites on the net (top 1%) receiving millions of hits per month. WomanSavers.com Date Screening Service is a revolutionary woman-to-woman social networking portal promoting safer dating. It's free to search and free to post! Womansavers offers advice for women and men seeking information about relationships, dating, sex, marriage, divorce and safety and is home to one of the highest trafficked abused women's forums.

Registered members share their experiences with each other through open communications.

WomanSavers features a radio program hosted by criminal and safety expert Susan Bartelstone who specializes in women's safety issues. In addition, WomanSavers has a volunteer physician on staff to help answer medical questions, plus over 200 volunteer representatives worldwide dedicating their time and efforts towards women's abuse prevention.

WomanSavers works with countless women's organizations worldwide and has exhibited at dozens of conferences, including NAWBO (National Association of Women Business Owners), NATPE (National Association of Television Program Executives) and iDate. WomanSavers was nominated as a finalist for the prestigious internet Pixel Award (Academy Awards of the Internet).

Ms. Alexander has shown celebrities like Kim Kardashian, Comedian Elayne Boosler and First Lady Maria Shriver how to use the internet to screen people to protect themselves, their families and what they value. She is considered one of the world's foremost authorities on dating and relationships and has over 9 years experience in matters of the heart having written hundreds of articles and polling 600,000+ women. She has counseled thousands of men and women worldwide, traveling to over 39 countries. Ms. Alexander's creativity extends beyond the written word having developed over a dozen women's cartoon comedies, a claymation and multiple online games for women. She is the exclusive dating expert for Idea Marketers, a relationship expert for SelfGrowth and a featured speaker for Women for Hire and Speaker Services. Ms. Alexander was a speaker at i-Date, the world's largest social networking conference. She speaks, reads and writes fluent German.


In 2008, Ms. Alexander was awarded a Lifetime Achievement Award for Women's Abuse Prevention, awarded "Woman of the Month" by the Femme Network and spotlighted by Women's Business Magazine as a woman to watch in the future. She is a co-founder of SWWAN, the (Single Working Women's Affiliate). Ms. Alexander is a graduate of James Malinchak's College Speakers Training and Bill Gove's Speaker's Training.

She holds multiple degrees in Communications and German.
As author of the best seller "Sex, Lies and the Internet" - An Online Dating Survival Guide, Ms. Alexander gives invaluable dating tips and shows women how to screen their dates so they can date safer and smarter. Her book has sold thousands of copies worldwide. Ms. Alexander's second book, co-authored with Rea Frey, is called "The Cheat Sheet," - A Clue-By-Clue Guide to Finding Out If He's Unfaithful which goes inside a cheater's mind to catch a cheater, prevent cheating and heal from infidelity. You can purchase your copy of "The Cheat Sheet" at The Cheat Sheet on Amazon
Ms. Alexander is the founder of a C-301 Non-Profit Charity that supports and works with various organizations to help educate and prevent abuse against women, children and animals. The Foundation for Abuse Prevention focuses on helping women, children and animals who have been devastated by abuse and educates the public on how to prevent and recover from abusive situations. The Foundation also works to eliminate emotional, physical and psychological abuse within the family unit to promote healthy and happy relationships. The Foundation believes that every woman, child and animal has the right to live free of violence and that information and education can play a key role in prevention and recovery.

Frequently called on by the media as one of the nation's leading authorities on relationships, dating and infidelity, Ms. Alexander and her companies have been featured on: the Mike & Juliet Show (repeat expert), E! Entertainment, CBS Early Show, FOX Nationwide News, FOX Business, MSNBC, CBS, Sirius-XM, Playboy Radio, KROQ, KIIS-FM and in Esquire Magazine, USA Today, the Wall Street Journal, the New York Times, Chicago Tribune Women's Business Magazine, Associated Press, the National Enquirer and countless radio and internet shows.

Ms. Alexander and her organizations have been proud members and supporters of the following professional firms: NAFE (Natl. Assoc. of Female Executives), NOW (Natl. Organization of Women), WITI (Women in Technology), NAWBO (Natl Assoc. of Women Business Owners), WLE (Women's Leadership Exchange), DWC (Downtown Women's Club), NAWW (Natl. Association of Women Writers), International Virtual Women's Chamber of Commerce, U.S. Women's Chamber of Commerce ,AWE (Assoc. of Web Entrepreneurs),Cambridge Who's Who of Executive, Princeton Professional Leaders, International Virtual Women's Chamber of Commerce, Academy for Professional Speaking. Ms. Alexander gives street-smart advice and has been called one of America's most straight-forward dating and relationship experts.
Ms. Alexander loves spending time with her own Mr. Right who she screened using her own dating techniques.
For media interviews, please email womansavers at womansavers dot com
To follow us on our other sites, please visit:
SexLiesandtheInternet.com Online Dating Survival Guide

Facebook.com/StephanyAlexander


Facebook.com/WomanSavers


Facebook.com/TheCheatSheet

Twitter.com/DatingExpert


Twitter.com/WomanSavers

Twitter.com/InfidelityExprt

MySpace.com/WomanSavers


MySpace.com/InfidelityExpert

YouTube.com/LittleMissW

YouTube.com/WomanSavers
Linked In Stephany Alexander

WomanSavers.WordPress.com

WomanSavers.BlogSpot.com

Stephany Alexander
Thank you for reading.