RADIO INTERVIEW
"WomanSavers.com may have the ability to change men's behavior worldwide by making them
more accountable for their actions."
-Patrick Byrne, Owner, Overstock.com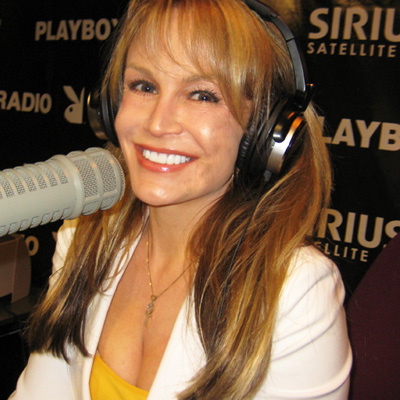 Q. Why did you create WomanSavers.com?
A. Like many women, I survived abuse both as a child and an adult and decided it was time to stop living with the pain and start doing something to prevent further abuse for others. I created WomanSavers.com in 2002 after a painful breakup because I wanted to help women network together to make better, safer and smarter dating decisions.

Q. How popular is WomanSavers.com?
A. WomanSavers is in the top 1% most popular women's websites in the world and receives millions of hits per month. Our forum is one of the most popular forums for abused women to seek advice, heal and get support from other women who have experienced similar situations. WomanSavers also features the popular Crime Prevention 101 Safety Show hosted by radio personality Susan Bartelstone and has a volunteer physician and self defense specialist on staff to give advice to women in need.

Q. What is "cyber cheating" and how does it affect relationships?
A. Cyber cheating is emotional cheating that usually ends up leading to physical infidelity. In addition, addiction to pornography has become a huge problem, especially when a man chooses to surf porn instead of spending time with his real-life partner. One of our WomanSaver lady members was so frustrated over her husband's pornography addiction that she placed his computer screen on his pillow and told him to sleep with it from then on.

Q. What are some of the most destructive websites for relationships?
A. There are so many sites out there for committed and married people to cheat such as AshleyMadison and meet2cheat. These affair sites are destructive and encourage people to cheat. WomanSavers is kind of the opposite of these sites because it can help catch cheaters. AshleyMadison, one of the largest cheater websites, advertises the slogan "when monogamy becomes monotony." There is also alibinetwork which creates cover-ups and lies for a small fee. These sites are just some of the reasons why I created WomanSavers.com.


Q. How does WomanSavers make money?
A. WomanSavers makes money through advertising. It's free to post and free to search and there is a minimal processing fee to edit or delete a post. A percentage of proceeds is donated to abused women and children's charities.


Q. Should single women be checking up on their guy? What happened to trust?
A. For single women dating in today's high-speed tech world, I recommend a full background check and a search through the WomanSavers Search-a-Guy Database. I also recommend a sexual predator search. In a world of murderers, thieves, child molesters, con-artists and people who knowingly spread sexually transmitted diseases, it's important that people protect themselves, their families and what they value. We do a credit check before lending money and inspect our homes and cars before purchasing, so why wouldn't we do the same for someone we may be spending the rest of our lives with where so much more is at stake?

57% of all rapes happen on dates.* Women, especially single mothers, are vulnerable in the online world where dangerous men can easily hide behind aliases. 82% of all child sex abuse is committed by men in a relationship with the mother.* The typical child sex offender molests an average of 117 children, most of whom do not report the offense.* (Source: Monterey Rape Crisis Center). A little information before it's too late can prevent a lot of abuse.

Q. What advice would you offer a person who thinks they're being cheated on?
A. Many people make the biggest mistake by accusing their partner of cheating without having solid evidence because they are thinking with their emotions. If their partner is actually cheating, they usually don't admit it and then cover their tracks better next time. It is then that a person begins questioning their sanity and intuition. In my many years as a relationship and infidelity expert, I have found that a person's gut instinct is usually correct. WomanSavers is famous for teaching people tricks on how to catch a cheater and there is entire section dedicated to that. Once a person has proof their partner has been cheating, they must decide whether to give their partner another chance or whether to leave them. If a person's partner is a chronic cheater, I recommend them leaving, at least temporarily, for the sake of their personal physical and self esteem because it takes a lot of time, energy and commitment to change a person's behavior patterns.